September 21, 2016
Check out my radio interview with CBC Mainstreet for We're All Animals
September 16, 2016
Great news!!! My latest book, We're All Animals is starting to pop up on various online retailers! To learn more about the book, go here.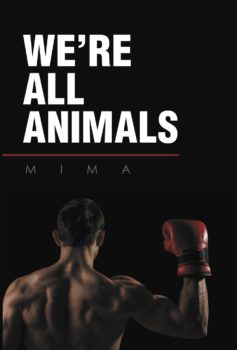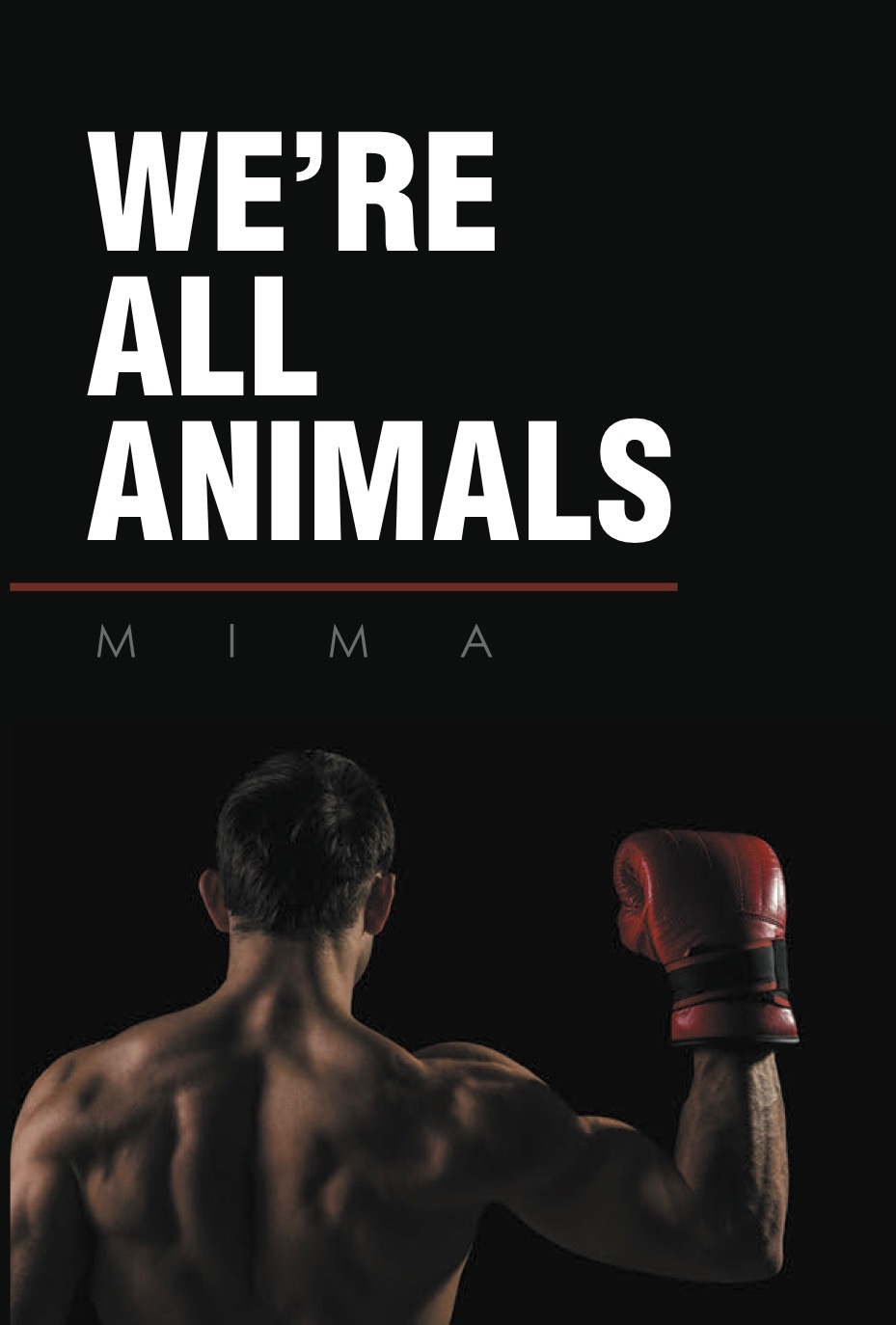 iTunes
Barnes & Noble
September 6, 2016
Check out the cover for my next book – We're All Animals – coming out this fall!!
We're all animals; led by our desires, ready to fight in the light of fear yet with a soul that leads us on a path to wherever we must go.  Click here to learn more!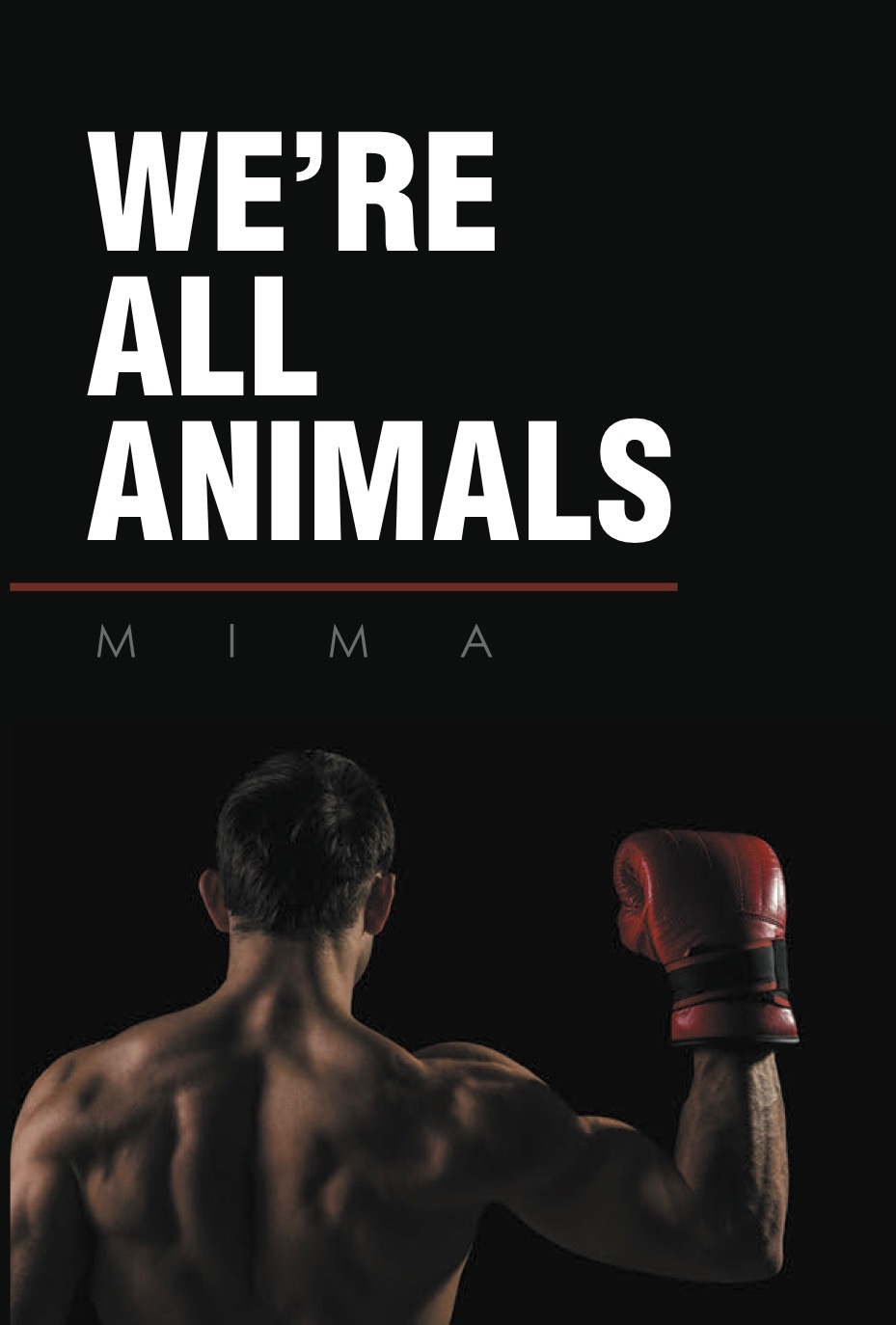 July 24, 2016
My second attempt at my first video! No edits!
The things you learn after making a video? I wear too much makeup and my eyes are huge and alien-like ha….but it's all in fun!
June 16, 2016
I can't believe I haven't shared this with you before! My favorite book review for A Spark before the Fire and corresponding tweet!  Here is the link to the book review (since it's kind of hard to see;-)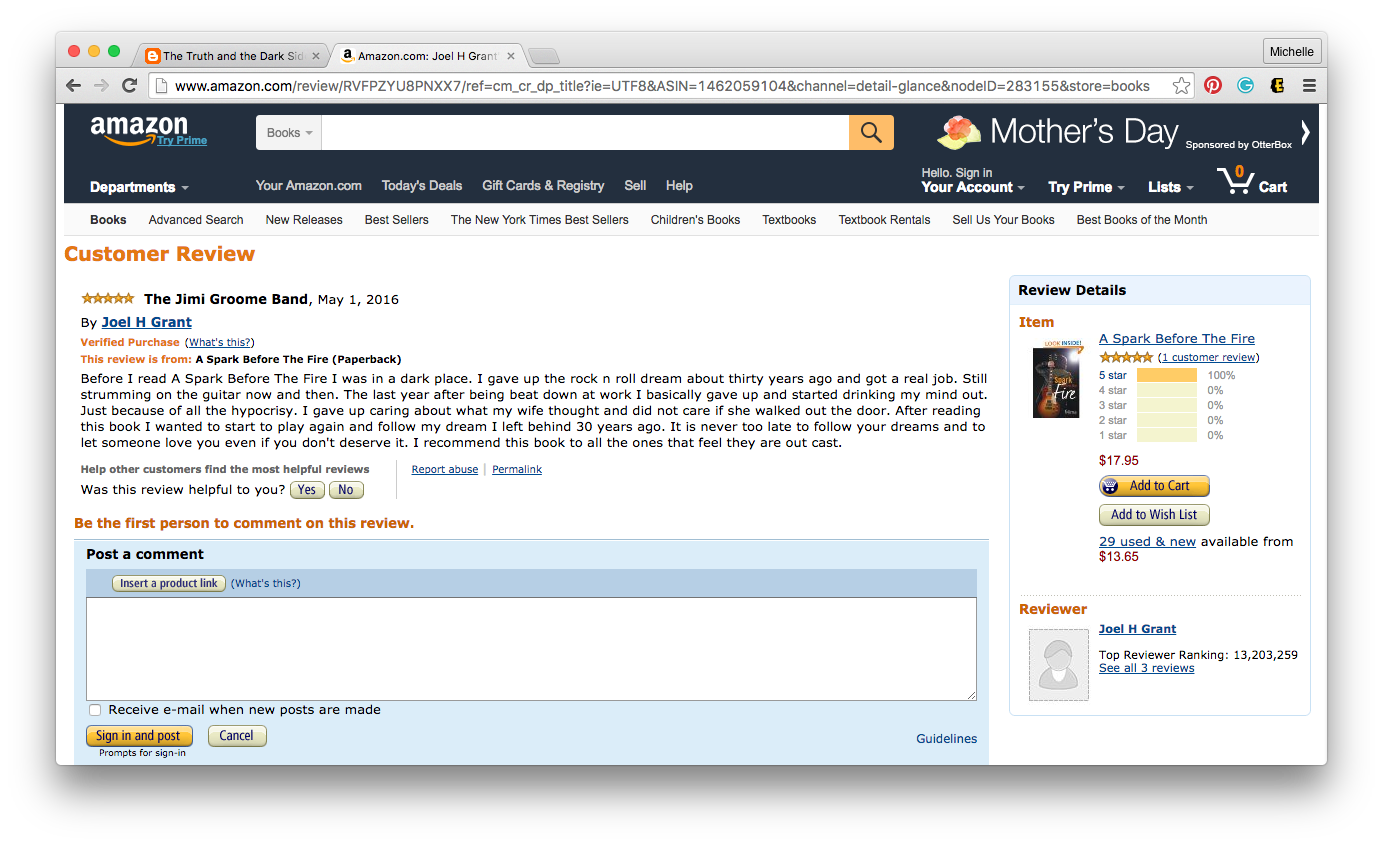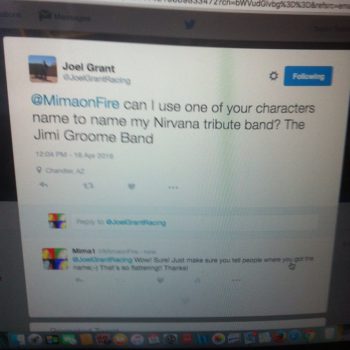 May 26, 2016
Check out my radio interview with CBC Mainstreet! Very exciting!!
May 24, 2016
Happy to announce that my books are now available at Coles Summerside! Thanks to Jessica and her gang for adding The Rock Star of Vampires and Different Shades of the Same Color to their selection!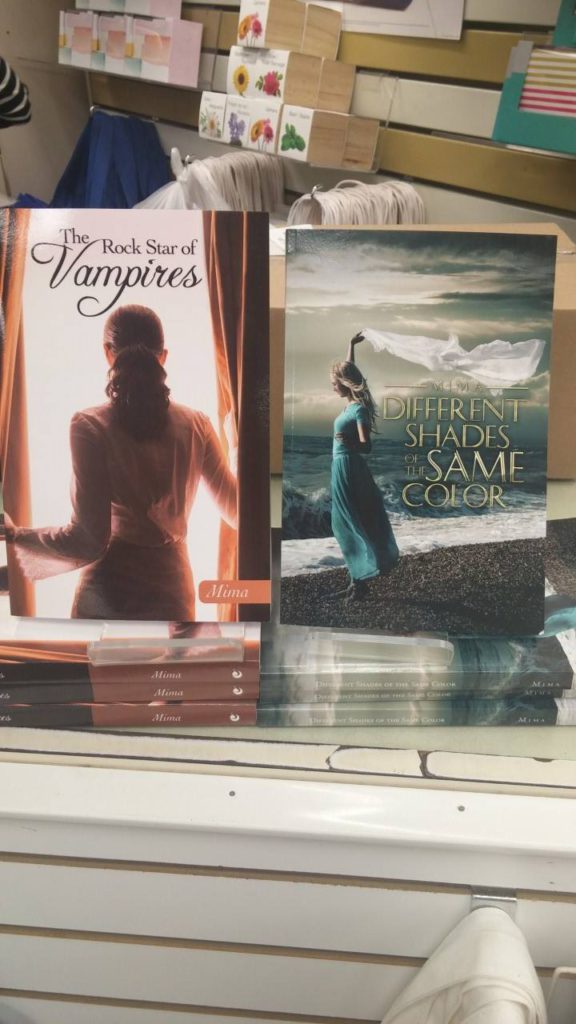 April 9, 2016
Awesome book review for Different Shades of the Same Color in this weekend's Journal-Pioneer!! Thank you Desiree for such a thoughtful and awesome review!!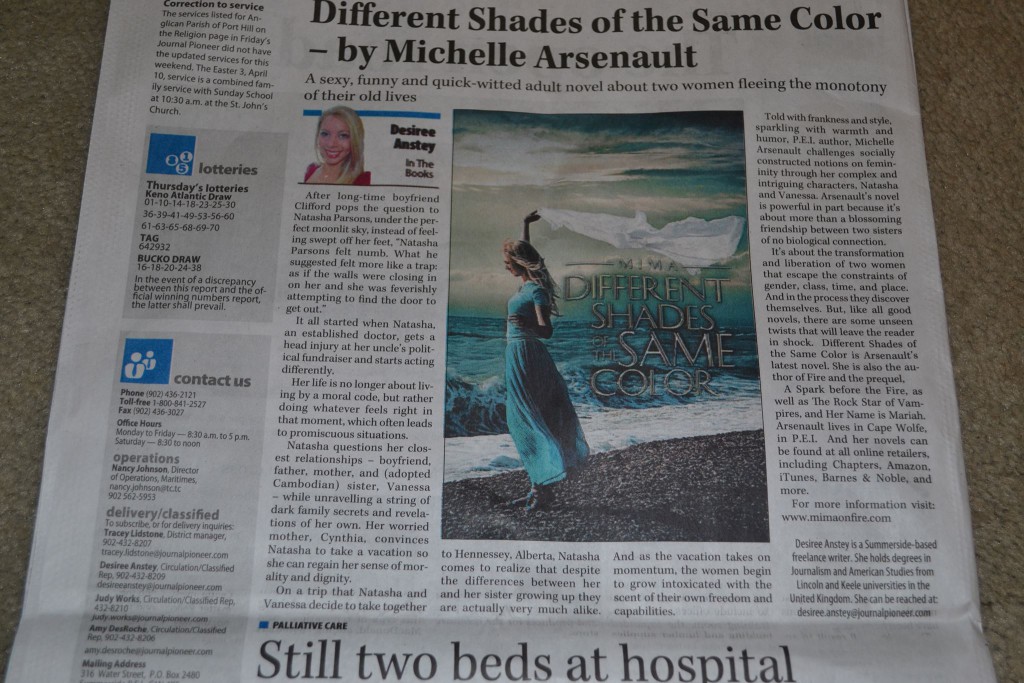 March 27, 2016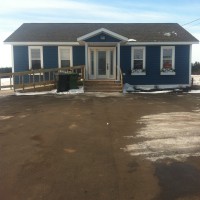 I'm happy to announce that my books will now be available at a popular salon in my hometown in Prince Edward Island! I'm very excited because Island Beauty Secrets is one of my favorite spots in western PEI; the ladies have created such a positive, friendly atmosphere that I felt it was an ideal location to sell my books:-)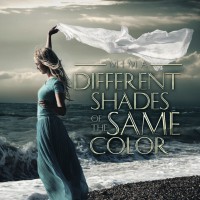 Different Shades of the Same Color is getting awesome reviews; the most common of which, is that readers are shocked by the ending (not to mention a few other details along the way;-) Check out all the terrific reviews on Chapters, Amazon and more!
March 9, 2016 
Each time I publish a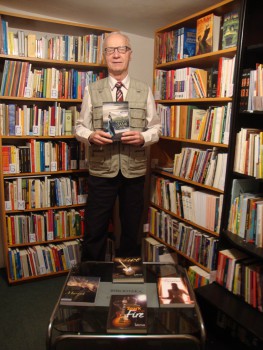 book, I always send a copy to the Glowinski's Library: one man's dream in Poland. This awesome, retired gentleman saw a need for a library in his community – so he started one! All books are donated by the authors!! A great cause! Check out all my books in this image and thanks again to an awesome man!
January 6, 2016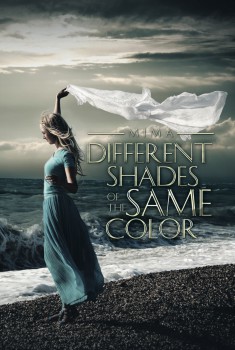 Great news! Different Shades of the Same Color is now available online! I will list the places it is available as it becomes available:
December 25, 2015
Join my online book launch!!  Win prizes, learn info on the new book and more!
December 16, 2015
Great news!! My next book – Different Shades of the Same Color – is almost ready!!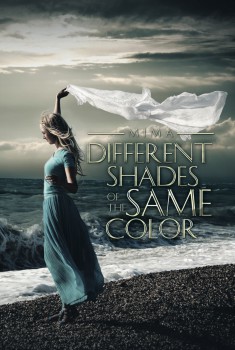 Thought you might want to check out the awesome new cover and learn what it's about!
It all started when Natasha Parsons hit her head – in a very undignified manner- at her uncle's political fundraiser. Suddenly, she finds herself exiled to the country and discovering some surprising truths about her family and her own life. In a world of prejudice and judgment, Natasha quickly learns that we're all different shades of the same color, but is she ready to accept the darkness that's lurking around the corner?
Different Shades of the Same Color will be available in early 2016! Sign up for my newsletter to keep up to date on giveaways, interviews and more!!
November 11, 2015
Welcome to Mima on Fire! Happy to announce that my next book will be available in early 2016! In the meanwhile, have you checked out this fantastic foursome😉
Thanks for your support and keep in touch!
Welcome to mimaonfire.com! Learn about Mima here. You can also check out interviews, newspaper article and more here. If you don't care about any of this and just want to check out the books, jump on this page and even preview the first chapters! Thanks for dropping by:-)
June 27, 2015
Check out my interview with The Guardian
June 22, 2015
Check out my podcast with Marky Mark! So much fun!!
May 7, 2015
New article about Her Name is Mariah in The Buzz and an interview with the West Prince Graphic! 
April 3, 2015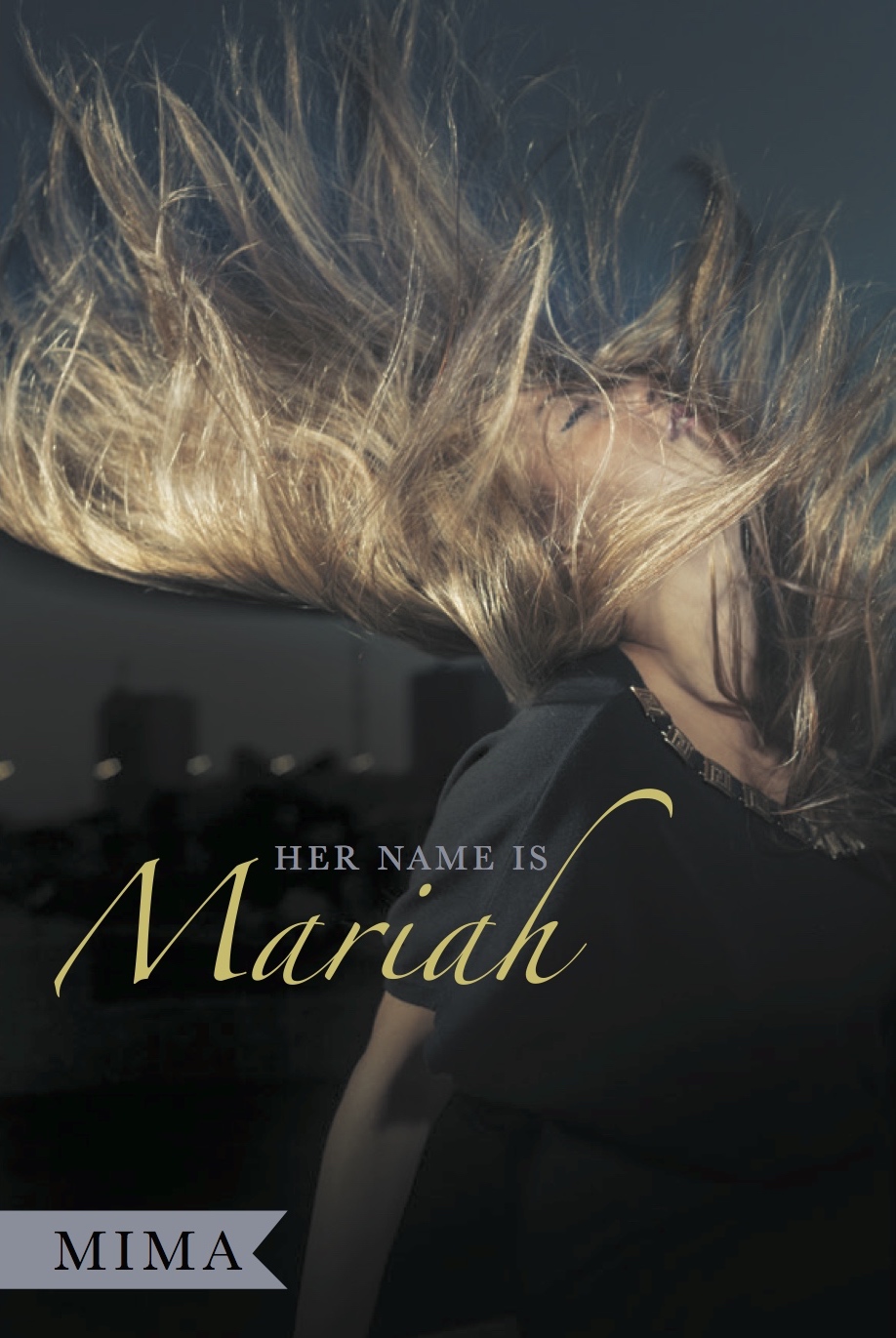 Great news guys! Her Name is Mariah has started to show up on all your favorite online book retailers! Here are a few links where you can find my new book and I will continue to add new links as they come in!
Amazon.com        Amazon.ca Amazon.uk  iUniverse.com  Kobo           Barnes & Noble  Kindle                Book Depository  Amazon.au       Chapters            iTunes              Target
There will be more to come in the future and the 'see inside book' feature should soon be available on Amazon! To keep up to date, check out my Connect page to sign up for my newsletter or follow me on social media. Happy weekend!!
March 24, 2015
Great news guys! I finally have the cover for my new book – Her Name is Mariah – to be released in spring 2015!! Sign up for my newsletter to keep up to date on the latest news, including when you can buy your copy!!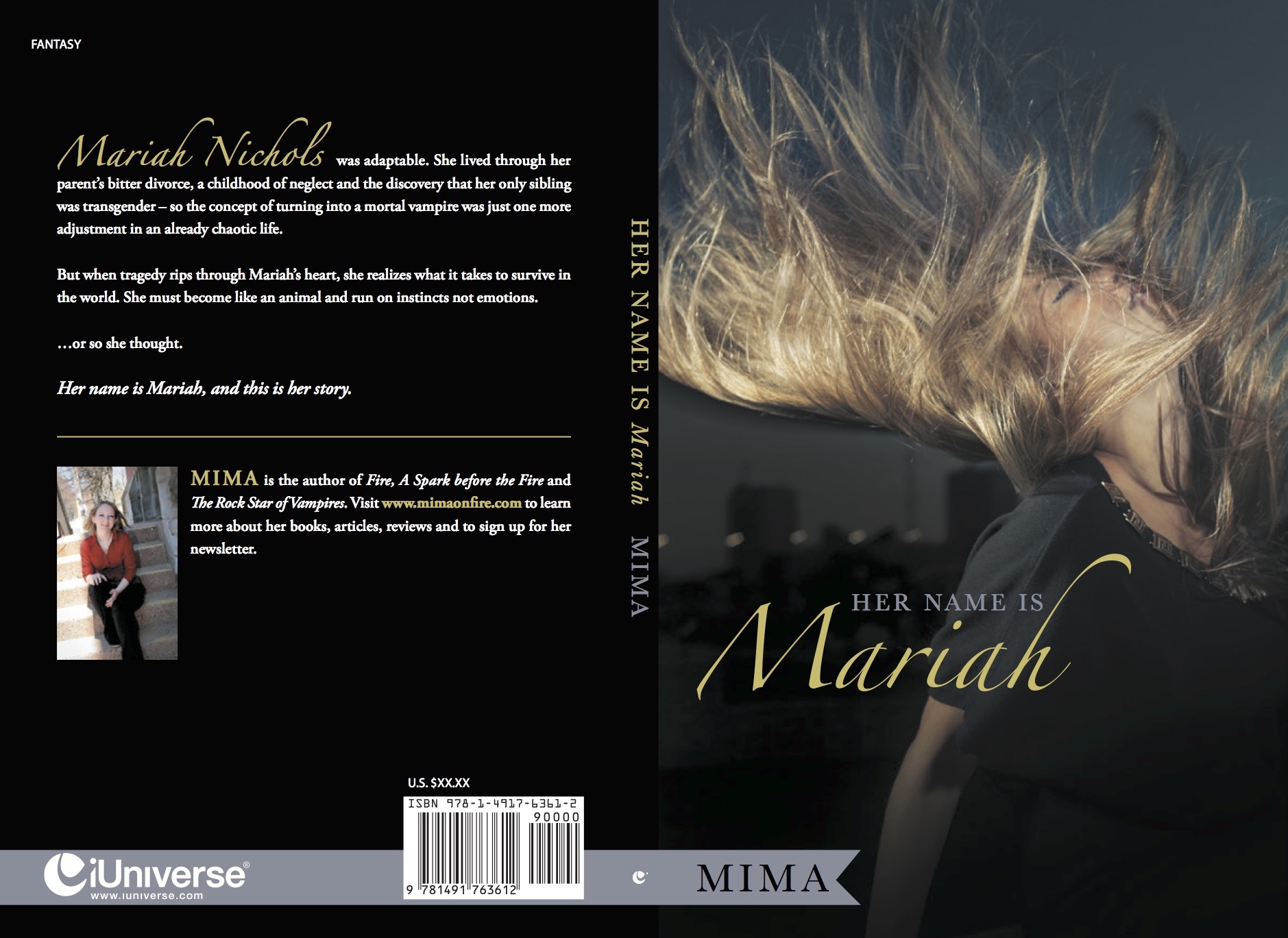 March 13, 2015
Hey guys, today is my birthday!! And to celebrate, I'm going to direct you to a recent blog post where I am giving away FREE ebook copies of The Rock Star of Vampires. Just check out the end of the blog for all the promo codes and information on how to get your own FREE copy! If none of these codes work, check in with me through the connect link and I will see if I have anymore kicking around my desk.
Meanwhile, check out all my blogs – both my personal and writing – comment, share and like!! I will soon have more information (and a cover!) to show you for my new book, Her Name is Mariah. I can't wait for you to see it!
Happy Spring!!
January 31, 2015
Hey guys! I wanted to let you know that the new book has been submitted to the publisher!! I can't wait until Her Name is Mariah is released and available for everyone to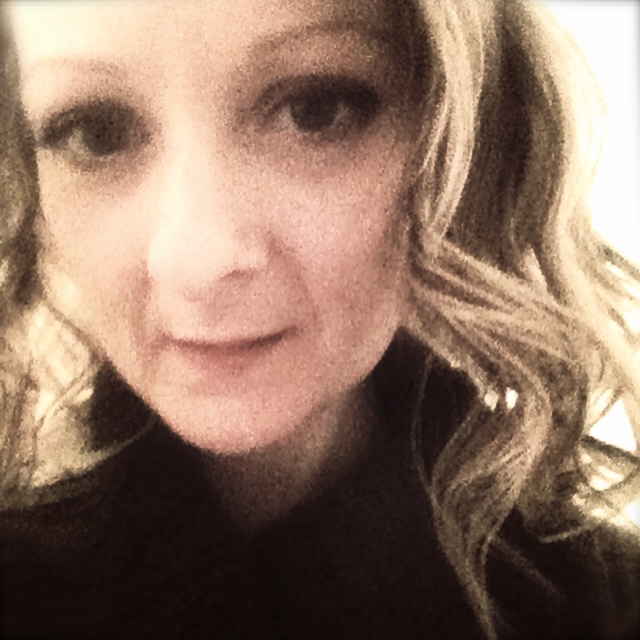 check out!
Meanwhile, learn about the music that inspired me while writing the book (as well as the summary) in today's blog. 
As always, I encourage you to sign up for my newsletter to keep up with all the latest! Keep in touch and have a great weekend!!
January 20, 2015
Hey guys! Just wanted to check in and share a couple pieces of exciting news! First of all, The Rock Star of Vampires can now be found on iTunes! I want to thank the good people at Apple, as well as iUniverse, for working out a few kinks to make this situation possible.
My second piece of news is regarding my fourth book, which will be a follow up to The Rock Star of Vampires. Edits are almost done, the cover is picked out (will post as soon as I have the final version) and today I would like to announce the title.
Her Name is Mariah
Those who have read my last book will be familiar with the character Mariah Nichols and I've been told, people are anxious to see what happens next!! I can't wait to share it with you:-)
December 12, 2014
I have some awesome news to share with you! I'm gearing up to release my fourth book in early 2015!!! It will be part of The Rock Star of Vampires series and I'll keep you informed as more details are available. To make sure you don't miss a thing, sign up for my newsletter:-)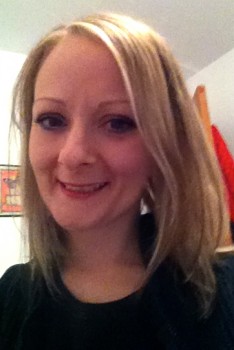 I also wanted to wish everyone a Happy Holiday and all the best in 2015! I appreciate all your support and hope I can continue to entertain you with my new book in 2015:-)
November 17, 2014
I have some exciting news! Earlier this morning, I was able to retrieve some of my first book reviews that were posted on my original website. I thought the document was lost, so you can imagine my surprise to stumble across this information:-) I want to share a few of them with you:
Nadine – 'Fire was so well written! The details were there exactly when needed. I could imagine everything so vividly. The story was intense and so interesting I had a hard time putting down the book. I read it until my eyes got dry! When I was at the end, I just wanted to keep reading and was hoping for another book to continue this one and now there is one. I read the first Chapter and can`t wait to read the rest. BTW the sensual scenes made me hot!!! Thank you MIMA for the excellent entertainment and information because this book was also very well documented.'
Maxine – 'If you've never taken a day off work to complete reading a book, then you've never read A Spark Before the Fire!! I have not found myself engrossed so deeply in a book since the release of Fire. My world disappears, and Jimmy's springs before me. Not one detail is left out, yet a lot of "didn't see that coming" surprise moments spring up. A must read for everyone. Kudos to Mima. Yet again, you have caught and kept my focus on your words. Keep up the great work.'
November 5, 2014
Ever have one of those days where you wake up super early, with the intention of getting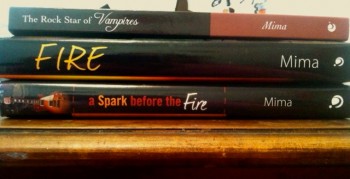 tons of work done and little hiccups screw up your entire morning? Welcome to my November 5, 2014;-) But that's fine. I think it is a great opportunity to update my site and check in with my readers!
So what's new? I'm editing two manuscripts, thinking about when I will publish the follow up to my last book, The Rock Star of Vampires and also looking into some other opportunities! Very exciting!!
What about you? Read any good books lately? Well, if you're looking for a GREAT read, check out My books page and take a walk on the dark side! Have a musician, a vampire fan a reader on your Christmas list? Check out one of my books to add to your online shopping list.
Thanks for checking in and keep in touch – I want to know what you look for in a great book. Happy November
September 28, 2014
Can you believe that we are rapidly approaching October?!? When the hell did that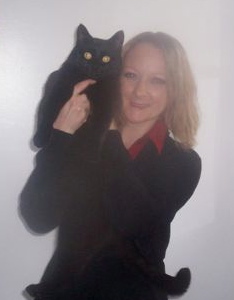 happen:-) Time to get some spooky fall reading, starting with The Rock Star of Vampires! I'm excited to report that this book is doing exceptionally well and getting some awesome reviews! I'm fortunate enough to have readers from all around the world for both my books and my two blogs – The Truth and the Dark Side and Mima on Fire, the blog.
So what's new? I'm currently working on two different manuscripts and recently, I've published a blog on LinkedIn.
Interested in getting a free e-book version of The Rock Star of Vampires? I still have a few more to give away. Just sign up for my newsletter and send me a quick email (askmimaonfire (at) live.com) telling me why can't wait to read this book! I only have a few copies, so act fast!!
Keep up to date on all my news! Sign up for my newsletter. 
Happy Fall!
August 7, 2014
Check it out! All three of my books are now located in the Glowinski Library in Poland! It's always such a pleasure to donate my books to this awesome library, knowing that I am in the company of some fabulous authors from all around the world!
Enjoy the rest of the summer and to keep up to date on the latest contest, interviews and more, sign up for my newsletter!
August 2, 2014
Hey guys! Just wanted to let you know that I am now on Instagram!
June 2, 2014
Check out my latest (newspaper) interview with The Guardian!
May 22, 2014
Check out my latest (newspaper) interview with the Journal-Pioneer!
May 10, 2014
It's finally here! The Rock Star of Vampires is now available for purchase!!! Check out the first chapter and let me know what you think! Where can you buy it, here are just a few of the retailers you can find it!
There are more to come and the book will be available worldwide very soon! To keep updated, please sign up for my newsletter! Happy reading!
April 18, 2014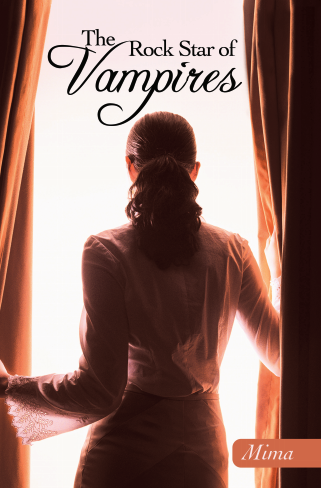 Great news! My next book – The Rock Star of Vampires – is out!!! I'm excited to be able to show you the new cover and synopsis. My good friend, Mitchell Whitlock collaborated with me on the synopsis and I think it rocks!!!!
Did Hollywood get it wrong?
 A year after transforming into a mortal vampire, Ava Lilith continues to have a lackluster life. The new dietary requirements and the intensifying of her senses aside, she continues to face unhappiness rather than the glamorous and provocative lifestyle that television and movies would suggest.
 She then learns of an underground society of immortal vampires, led by the mysterious 'rock star of vampires'. Cloaked in shadow, this Immortal sect controls the major powers of the world – from business and finance to science and politics – all manipulated for personal gain and to keep their existence concealed.
 Ava finds herself drawn to this secret world where she could live forever and pursue all her dreams. But what will she lose, in order to gain immortality?
Warning – contains graphic content – like really graphic content. 
One last thing, check out my latest interview with Melissa Holden!
.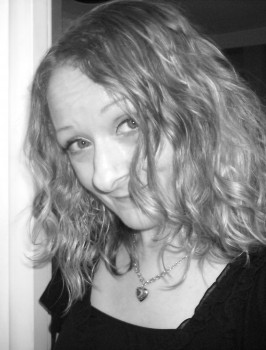 January 9, 2014
Happy New Year! Well, we made it through all the craziness of the holiday season and now it's time to get down to business!
First of all, I wanted to tell you that I have updated both my blogs, if you want to take a peak. My personal blog, The Truth and the Dark Side was updated just yesterday and my writing blog, Mima on Fire was updated in the last couple of weeks. Take a quick browse through and see if any topics interest you. Feel free to comment and share! And to keep up on all the latest blogs, news or contest, be sure to sign up for my newsletter! And don't worry about getting bombarded from Mima on Fire emails cause I am doing well if I get one out once a week!
Okay so now it's time for my big news! I am in the process of publishing my third book! It should be ready to roll in the next few months. I will continue to update this site and as always, my newsletter will be pretty consistent.
Try to keep warm! Peace out.
December 2, 2013
Baby, it's cold outside!
Brrr…..I'm not loving this crazy winter stuff. After living in Vancouver, BC for three years, my body just isn't prepared for these chilly days! I guess there is no turning back now, winter has arrived!
And with December comes Christmas shopping! Don't know what to buy for the book lover in your family? Anyone on your list who is a nostalgia for the 90s? Perhaps your best friend is a music lover? I have a couple of great books that you can find anywhere online or can be ordered in by your local bookstore! Check them out here!
In the meanwhile, I have a new blog to share with you. This time around, I'm talking about bullying – and it's not just for the kids! As a society, we seem shocked when kids bully one another and yet, don't adults do it as well in the form of verbal attacks, gossip and well…..turn on the television sometimes, especially to a reality show.
Check it out and hope you have a great holiday season. Don't let it stress you out and if it does, my advice is to grab some eggnog and introduce yourself to my friend, Captain Morgan. He's a lovely man.
Sign up for my newsletter to keep up with the latest and feel free to contact me anytime!
October 12, 2013
Brrr……it's getting cold outside! Great time to
catch up on some work, such as writing blogs and doing more editing on my latest manuscript! I also had an opportunity to stop by a local museum to check out some cool things, including this typewriter. Can you imagine banging out a book on this beast?
Speaking of which, I am well into the editing involved with my latest book. Although I hate editing, it's definitely wonderful to see the end results. I also have new posts in both my writing and personal blog. Catch up on all the news and send me a shout out  on my Twitter, Facebook or email me at askmimaonfire@live.com. Halloween is about to make it's spooky arrival and I may even dress up! If I do, I will post some pictures in the future. Happy October!!!! Keep reading.