September 28, 2014
Can you believe that we are rapidly approaching October?!? When the hell did that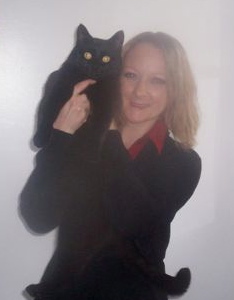 happen:-) Time to get some spooky fall reading, starting with The Rock Star of Vampires! I'm excited to report that this book is doing exceptionally well and getting some awesome reviews! I'm fortunate enough to have readers from all around the world for both my books and my two blogs – The Truth and the Dark Side and Mima on Fire, the blog.
So what's new? I'm currently working on two different manuscripts and recently, I've published a blog on LinkedIn.
Interested in getting a free e-book version of The Rock Star of Vampires? I still have a few more to give away. Just sign up for my newsletter and send me a quick email (askmimaonfire (at) live.com) telling me why can't wait to read this book! I only have a few copies, so act fast!!
Keep up to date on all my news! Sign up for my newsletter. 
Happy Fall!
August 7, 2014
Check it out! All three of my books are now located in the Glowinski Library in Poland! It's always such a pleasure to donate my books to this awesome library, knowing that I am in the company of some fabulous authors from all around the world!
What else is new?
I've made a few updates to my website, including Picture It! Check it out!  I also removed the FREE reading page but you can now find everything listed on my Author Page!
Enjoy the rest of the summer and to keep up to date on the latest contest, interviews and more, sign up for my newsletter!
August 2, 2014
Hey guys! Just wanted to let you know that I am now on Instagram!
June 2, 2014
Check out my latest (newspaper) interview with The Guardian!
May 22, 2014
Check out my latest (newspaper) interview with the Journal-Pioneer!
May 10, 2014
It's finally here! The Rock Star of Vampires is now available for purchase!!! Check out the first chapter and let me know what you think! Where can you buy it, here are just a few of the retailers you can find it!
There are more to come and the book will be available worldwide very soon! To keep updated, please sign up for my newsletter! Happy reading!
April 18, 2014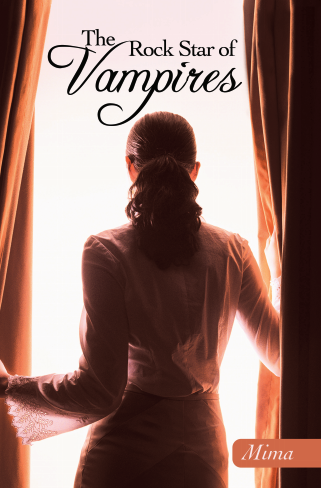 Great news! My next book – The Rock Star of Vampires - is out!!! I'm excited to be able to show you the new cover and synopsis. My good friend, Mitchell Whitlock collaborated with me on the synopsis and I think it rocks!!!!
Did Hollywood get it wrong?
 A year after transforming into a mortal vampire, Ava Lilith continues to have a lackluster life. The new dietary requirements and the intensifying of her senses aside, she continues to face unhappiness rather than the glamorous and provocative lifestyle that television and movies would suggest.
 She then learns of an underground society of immortal vampires, led by the mysterious 'rock star of vampires'. Cloaked in shadow, this Immortal sect controls the major powers of the world – from business and finance to science and politics – all manipulated for personal gain and to keep their existence concealed.
 Ava finds herself drawn to this secret world where she could live forever and pursue all her dreams. But what will she lose, in order to gain immortality?
Warning – contains graphic content – like really graphic content. 
One last thing, check out my latest interview with Melissa Holden!
April 6, 2014
I didn't mean to take forever to update my site but in my defense, I've been insanely busy with my new book – which, by the way, should be out in the next few weeks! Want to know the title??? It will be called The Rock Star of Vampires and I will po
st the cover as soon as I have it available! I can't wait!!
Meanwhile, I want to encourage you to join my newsletter so you can keep up on the latest news regarding this book and future publications! I also wanted to post the link to my two blogs – both of which have been updated. Here is my writing blog and also, my confessional blog. Lots of good stuff in there!
Last but not least, I want to thank all the cool people who check out my website and blogs. I notice an increase in activity from various countries, especially Russia! Love visitors from other places! Thanks guys. You're the best!
February 22, 2014
Announcing my March Madness book giveaway! As a way of celebrating my third book release (set to come out this spring) and my birthday, I'm having a contest! All you have to do is sign up for my newsletter and you will be automatically entered  to win a copy of Fire and it's prequel, A Spark before the Fire! Just make sure you are on my subscription list by March 31, 2014 and you could have some free spring reading:-)
I'm also taking submissions for guest post on either of my blogs – Mima on Fire or The Truth and the Dark Side - feel free to contact me for more information.
Thanks for your support and keep in touch!
February 7 2014
So is everyone watching the Olympics? Yeah….me neither. But hey, I'm editing my next book, so I have a great excuse! The only thing I'm watching these days, is the final season of Breaking Bad! Now that is fantastic writing!
As I said, I'm in the process of publishing my next book. I'm pouring over the pages and obsessing about every word, like any crazy artist does before releasing their work for the world to see:-)
I can't wait to unveil the cover in the upcoming weeks as well as tell you the title, but a girl has to have a few secrets. I will tell you this much – it is about VAMPIRES!! Keep up to date by signing up to my newsletter! Any ideas for my newsletter or website (I'm working on the latter!) please feel free to email me! Keep warm and keep in touch – Mima
.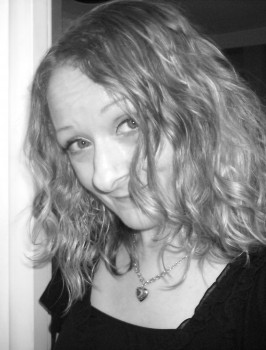 January 9, 2014
Happy New Year! Well, we made it through all the craziness of the holiday season and now it's time to get down to business!
First of all, I wanted to tell you that I have updated both my blogs, if you want to take a peak. My personal blog, The Truth and the Dark Side was updated just yesterday and my writing blog, Mima on Fire was updated in the last couple of weeks. Take a quick browse through and see if any topics interest you. Feel free to comment and share! And to keep up on all the latest blogs, news or contest, be sure to sign up for my newsletter! And don't worry about getting bombarded from Mima on Fire emails cause I am doing well if I get one out once a week!
Okay so now it's time for my big news! I am in the process of publishing my third book! It should be ready to roll in the next few months. I will continue to update this site and as always, my newsletter will be pretty consistent.
Try to keep warm! Peace out.
December 2, 2013
Baby, it's cold outside!
Brrr…..I'm not loving this crazy winter stuff. After living in Vancouver, BC for three years, my body just isn't prepared for these chilly days! I guess there is no turning back now, winter has arrived!
And with December comes Christmas shopping! Don't know what to buy for the book lover in your family? Anyone on your list who is a nostalgic for the 90s? Perhaps your best friend is a music lover? I have a couple of great books that you can find anywhere online or can be ordered in by your local bookstore! Check them out here!
In the meanwhile, I have a new blog to share with you. This time around, I'm talking about bullying – and it's not just for the kids! As a society, we seem shocked when kids bully one another and yet, don't adults do it as well in the form of verbal attacks, gossip and well…..turn on the television sometimes, especially to a reality show.
Check it out and hope you have a great holiday season. Don't let it stress you out and if it does, my advice is to grab some eggnog and introduce yourself to my friend, Captain Morgan. He's a lovely man.
Sign up for my newsletter to keep up with the latest and feel free to contact me anytime!
November 1, 2013
Hope everyone had a fabulous Halloween! I stayed in, handed out treats to some adorable, little people then watched Will Arnett on The Millers followed by Michael J. Fox – hey, you gotta support our Canadian boys!
So, along with finishing the last few chapters of my next book, I also attempted (once again!) to start a newsletter. I'm sure it is a simple process to all those computer savvy people out there but to me, it was a bit of a learning curve. I invite you to sign up to get my latest blogs, news and of course, updates on my next book! I promise you, I won't fill out your inbox with useless crap but I will keep you up to date on the latest.
Have a great November (I refuse to call it 'Movember' – it's a great cause but quite honestly, mustaches creep me out:-) and don't forget to sign up for my newsletter!!!
October 12, 2013
Brrr……it's getting cold outside! Great time to
catch up on some work, such as writing blogs and doing more editing on my latest manuscript! I also had an opportunity to stop by a local museum to check out some cool things, including this typewriter. Can you imagine banging out a book on this beast?
Speaking of which, I am well into the editing involved with my latest book. Although I hate editing, it's definitely wonderful to see the end results. I also have new posts in both my writing and personal blog. Catch up on all the news and send me a shout out  on my Twitter, Facebook or email me at askmimaonfire@live.com. Halloween is about to make it's spooky arrival and I may even dress up! If I do, I will post some pictures in the future. Happy October!!!! Keep reading.
September 29, 2013
I apologize for not updating my website recently but it has been a very hectic month. In fact, you can learn all about it in my latest blog! Now that things have calmed down, I'm hoping to put more time and attention on my writing.
Speaking of my writing, I am still working on edits for my next book, along with searching for an agent. It's a lot of work but definitely well worth it and the more I review my manuscript, the happier I am with the results! I'm very excited about my next book and can't wait for everyone to read it.
Happy October and remember, you can always contact me with questions or comments at askmimaonfire@live.com.
September 1, 2013
Wow! It's September 1st! Can you believe it? The summer is coming to an end, school is about to start again and a new television season awaits us.
Meanwhile, I'm doing edits on my latest manuscript and writing notes for a future project. I'm also exploring various options including finding an agent; but at this point, I have a bit of a wait and see attitude. Agent or no agent, I plan to have another book out in 2014. And it's going to be HOT.
Meanwhile, I want to do some housecleaning in both my The Truth and the Dark Side and Mima on Fire blogs. So, this would be a great time to check out some old posts and to catch up.
I have lots of fun things planned for the fall including video updates, surveys and I'm thinking about starting an advice section. Any thoughts?
Any questions, comments or ideas just sent me at email at askmimaonfire@live.com If you have any writing or publishing questions, I will address them on my homepage in the future.
Happy September!
August 23, 2013
So here's the news! I'm currently in the process of moving from west to east! Tried the western living thing and it's not really for me and as my friend Nadine used to say, 'I'm heading out for a new adventure'. So in between packing, cleaning and killing the fruit flies that invaded my home, I took the time to write a new blog about coloring outside the lines.
Do you color outside the lines?
OH and if you wish to contact me, you may do so at my new email address: askmimaonfire@live.com. Keep in touch! In the next update, I am hoping to add a survey. And maybe I will do my next update in a video format. Anything could happen, so check in and check in often.
Have a fun end of summer week!